Safety clinical study in healthy adult volunteers to verify good skin compatibility of PeroxiBiokey.
A total of 10 participants were recruited in this study. The investigator applied the study product in a well of the patch which was placed on the upper part of the back in an occlusive manner for 48 hours. Additionally, a second product-free patch was placed to discard reactions to the patch itself.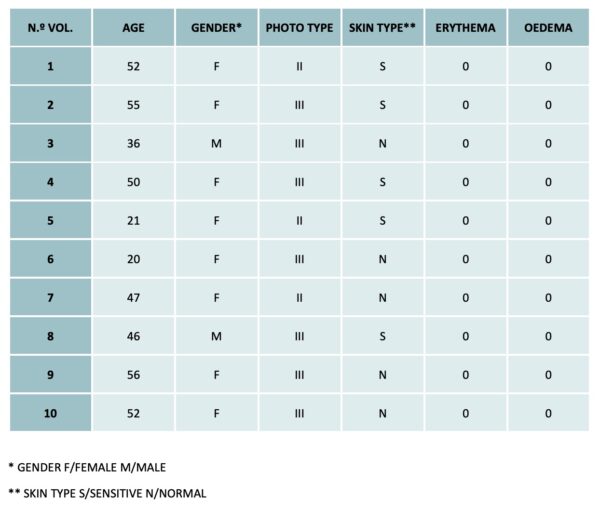 After 48 hours, the patches were removed, and the experimental area was evaluated at 30 minutes to discard skin irritation produced by the product. Additionally, a re-assessment was performed at 96 hours after product application.
The conclusions of the clinical study performed to verify good skin compatibility of PeroxiBiokey, in healthy adult volunteers, by means of a SINGLE PATCH TEST, were as follows:
The product did not produce irritant response in any of the participants.
The product resulted NON irritant.